Pokemon Direct - 2/27/19
Posted March 1, 2019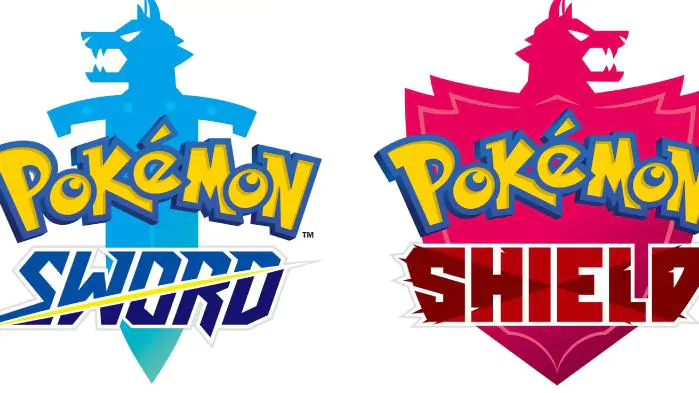 Shortly after the last Nintendo Direct, the Pokémon Company released news of a Pokémon Direct. Two days ago we got our first glimpse into Generation 8 of the Pokémon Core games. I was super excited for the reveal, and was ready to finally see what it had in store. I am super happy that there is lots of wide open spaces, different terrains, and many different towns. The whole aesthetic feels both like Pokémon, but is reminiscent of something like Breath of the Wild. The Galar region seems very big, and looks like there is many things to do in the region. We got to see the three starters, Scorbunny, Sobble, and, Grookey. I personally love fire types, and will probably choose Scorbunny, but I also like the design for Sobble. Also, we got to see a glimpse of a character in a sports stadium, so I wonder if you, or even better, your Pokémon can play sports. I guess we will have to wait and see what new reveals the coming months bring. You can view the Direct here.
Nintendo Direct - 2/13/19
Posted Februrary 23, 2019
I know I am posting this a bit late, but I really would like to keep up with my blog a little more. Today, I would like to share my thoughts on the previous Nintendo Direct and the games announced that are being released.

First, I expected a little more out of the direct than what we were given. We did get a few bigger announcements, but I really feel (and not just I) that the Direct wasn't that great. I feel that Nintendo has a lot of bigger titles coming out later this year such as Pokemon Switch, Metroid Prime 4, and more. But that's not to say that the direct lacked content. I am very excited for the releases of Mario Maker 2, Deltarune for Switch, Dragonquest XI and Link's Awakening for the Switch. I am not personally the biggest Fire Emblem fan, but I am pretty sure new information on it was great for fans of the series. I also feel that the confirmation of Bayonetta 3, confirmation of an update to SSBU, and information on Yoshi's Crafted World was great for fans. Lastly, in recent news, Reggie from Nintendo has told the world that he is leaving Nintendo. I am disappointed because Reggie has stuck with Nintendo for several years, and will always be remembered for his great work at Nintendo.
Happy Holidays!
Posted December 17, 2018
The year is coming to an end, and the Holidays are upon us. We have had so much good out of this year in terms of video games. This year brought us games like:
Spiderman PS4
Deltarune (Part 1)
Super Smash Bros Ultimate
God of War
Far Cry 5
And so much more!
This year has brought much more than just games, and I think we should all feel lucky to experience all the things we got this year. No matter what you celebrate, I hope you get to spend that time with family and friends. I wish everyone an amazing holiday season!
Super Smash Bros Ultimate
Posted December 8, 2018
(SOME SPOILERS FOR SSBU) Yesterday marked the official release of Super Smash Bros. Ultimate, as well as other exciting news. Nintendo announced yesterday one of the first DLC characters that would be added to Super Smash Bros. Ultimate in 2019: Joker from Persona 5. I honestly have not played the Persona series despite having heard great things about it. The trailer revealed an interesting character and made me wish I had played Persona 5. I cannot wait to see what new characters will be added in the future! What do you guys think about the addition of Joker? Let me know in the comments below!
Here is the trailer for the announcement of Joker from Persona 5
Pokemon Let's Go Games
Posted November 7, 2018
Pokemon Let's Go Pikachu and Eevee edition are coming to nintendo switch soon, and I'd like to share both information and opinions on the game. Let's Go is a pseudo-remake of Generation 1. The game takes place in the Kanto region, and depending on the game we pick, we get Pikachu or Eevee as our starter/partner. This game is meant to be played along with Pokemon Go, although I am sure you can play it without the mobile app, however you might miss out on some gameplay and opportunities not available playing solo. The game is introducing Master Trainers, meant to toughen battle matches, and battle situations. Master Trainers are only available after beating the Elite Four. The Elite Four has also been given a new look since their last appearance. Finally, another big change is the addition of Secret Techniques. These techniques so far have been revealed to be used by Pikachu and Eevee, with new special attacks. One such is Pikachu's 'Splishy Splash' in which Pikachu uses a water type attack. This sounds abnormal, but this move is based on one of the original Pokemon Trading Cards, "Surfing Pikachu".
As far as my opinion on the games, I like the idea Nintendo has by linking their mobile app to their console platform. I feel like this is a great step for marketing and bringing more users to their games and consoles. I like the 3D look of the characters, and how you can do things from fight gyms, to taking on the elite four, and collecting more Pokemon when not out and about. While I love the presentation and the majority of the content, I am really disappointed with the addition of the Secret Techniques, as it goes against Pikachu's/Eevee's Moveset, and does not make sense with the type of the Pokemon. This does not spoil the game for me, but I really feel that this was not really needed, and takes a bit away from our past knowledge of Pokemon. The game hasn't released yet, so maybe Game Freak will have some good explanation on how they learned these moves.
Just a reminder that Pokemon Let's Go is not a core Pokemon game, and the core game is set to release in 2019.
Pokemon Let's Go Pikachu and Eevee edition releases November 16th, 2018.
Final Smash Bros. Direct!
Posted November 2, 2018
This is one the biggest Smash Bros. games, if not the biggest game!
(SPOILER ALERT! If you haven't seen the direct, you should go watch it Here.) The direct Started off with a bam, announcing Ken and Incineroar. While Ken looks cool, I am really excited to try out Incineroar. Next, we saw some confirmation of the leak a while back, Spirits mode. At first the mode seemed odd, and unusual for a smash game. It seemed to mix things up in the way I wouldn't have expected. I really like all the small details of the mode. I'll come back to Spirits Mode at the end.
All the little aspects of the game are cool, such as the photos that look like comic books, the ability to change brightness, and especially the way matchmaking is done. Prioritizing distance is amazing, but matching up playstyle is very important. As far as GSP, I can't wait to see how Elite battles shape the balance of Smash Ultimate
Now for something not-so-great from the direct. Piranha Plant was announced as an extra character in development. While I enjoy comedic characters, and the range this character has, I don't really like the idea of him in smash. It was both controversial and shocking to see his announcement. Out of all the characters that could've been put in smash, I don't see why Piranha Plant had to be the one.
The fighter's pass announced 5 more characters in the making, and I cannot wait to see who will join the roster.
Finally, The cutscene to the story mode left me shook. Killing off all the characters(except Kirby) was awesome(and at points amusing) to watch. Then we got to hear the vocals to the main theme, and boy were they awesome. The lyrics both matched the song perfectly, but the words tied exactly to the mode's story. We got to see some of the map, which was huge and looks super fun. Lastly, the final boss looks tough, and I cannot wait to play this game!
Smash Bros. Ultimate releases December 7, 2018. Let me know what you think, and who you are excited to play in the comments below!
Like Buttons not working...I'll fix this soon.
Created Site and Blog!
Posted November 2nd, 2018
Welcome to my site and my blog!
I created this site to not only share my opinions on popular games, but to also share with everyone my creations. The site is still a work in progress, but hang on and things will improve. I plan to release a couple new games soon, and with them I plan to show my progress in the development. All games will most likely be made in javascript, but who knows? Maybe I'll learn a new language and create something new. Keep checking in for updates, and I promise I'll have more content soon.
Sorry, Like Buttons arent working well. I'll fix this soon.
Comments